Miami Trip Report Part 2: Homecoming & a Wedding
Now that you've read my history with South Florida in Part 1 of my trip report, you're ready to fully enjoy my trip down memory lane...
*****************
I was in Florida for a total of 49 hours last weekend. The purpose of the trip was attend the wedding of Carolyn & Danny Harf in Islamorada. An amazing guy & his stunning bride.
My sweetheart had been in Florida for over a week, working at Daytona SX and working with his wakeboard athletes in Orlando. When I landed in Miami a little after 5am on Friday, I headed straight to his hotel room hoping to quietly sneak into bed and catch up on a few hours of sleep. To my surprise - he was awake and had a gift waiting for me.
In just a couple of hours we were headed towards downtown Miami - 1st stop of the homecoming tour. However, before we made it there we encountered traffic and something I hadn't seen in over 20 years - a draw bridge.

What seemed like hours later, we completed our 6 mile drive to the very last place I'd been before Hurricane Andrew: Bayfront Park - home of the 1992 Lollapalooza concert. Now home to the Ultra Music Festival. Check out the gallery below.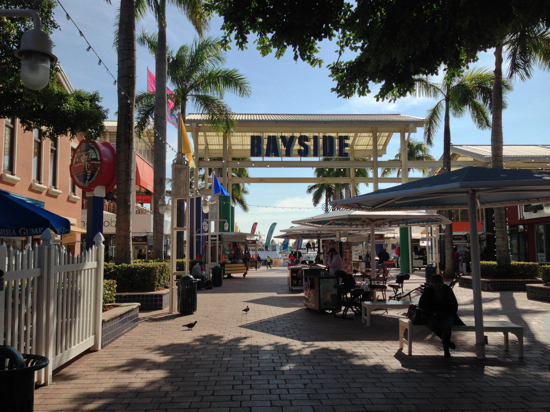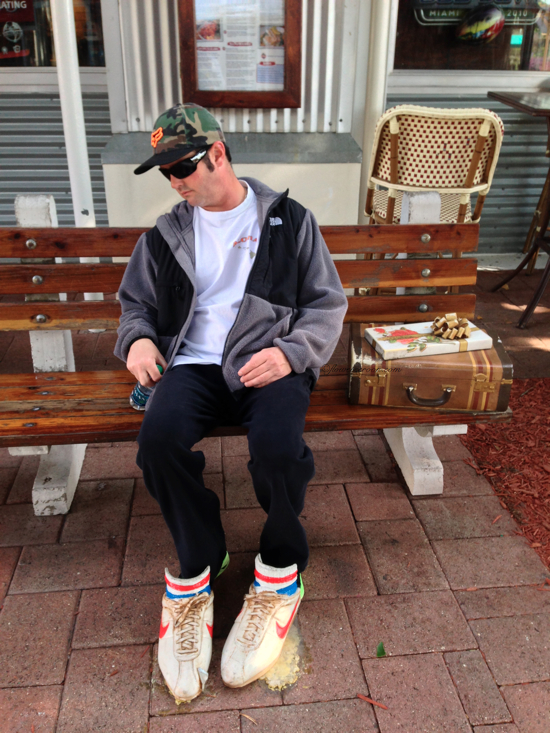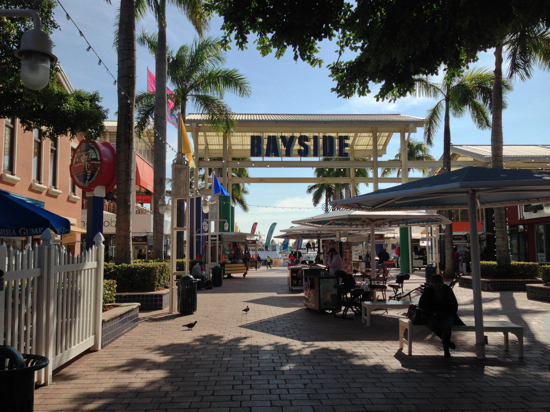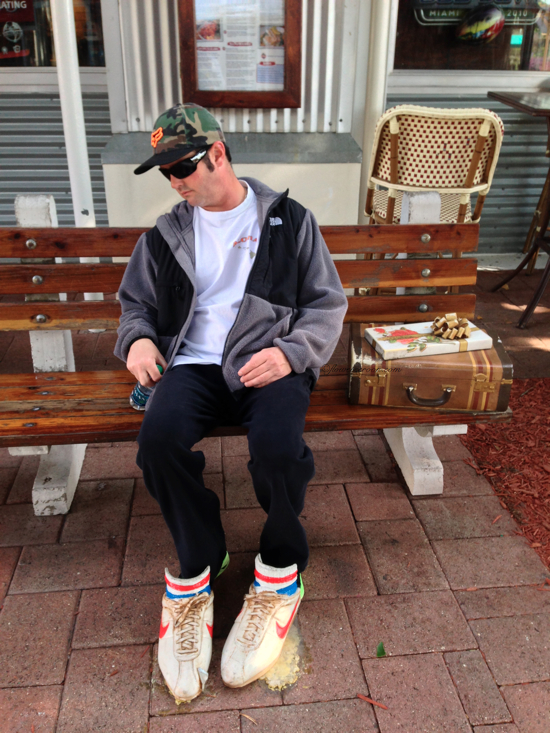 After coffee and a short walk through downtown Miami, we made our way towards Miami Beach where I had planned to meet my friend Christian. One of my very best friends in high school, I hadn't seen Christian since August of 1992 and I couldn't wait to reconnect with him. We had keep in touch when I moved back to California via letters and phone calls - but that slowly came to a halt. Especially once I started going to school, dating, working, etc. We had recently found each other on Facebook, but that is not real life. I require real life, which is exactly what true friendship like ours delivers.

From the very first hug we gave each other it was as if no time had passed. Every few minutes one of us would say, "I can't believe we're together. Here. Right now!" and then we'd hug again. The three us of enjoyed a nice sidewalk brunch together and just talked. About everything. It was so perfect. In that moment I was reminded of something beautiful: home is not a place. Home is a feeling. In that short time I spent with Christian that afternoon - I was home.

We left South Beach and began our drive down to Islamorada where we would stay through Saturday evening. On our way we stopped in Homestead and I gave Todd a tour of my high school, my old neighborhood, my old job and the Air Force Base where I spent so much time with friends.
Once we reached the hotel we fell into relaxation mode & went straight to doing what do best: Loving each other & loving life. We enjoyed ourselves under the sun & then made our way to a mai tai get together with the groom's family.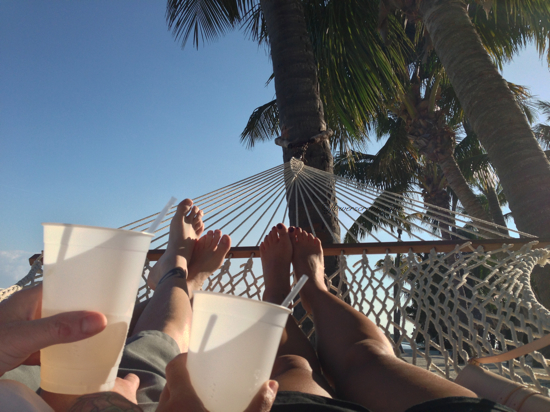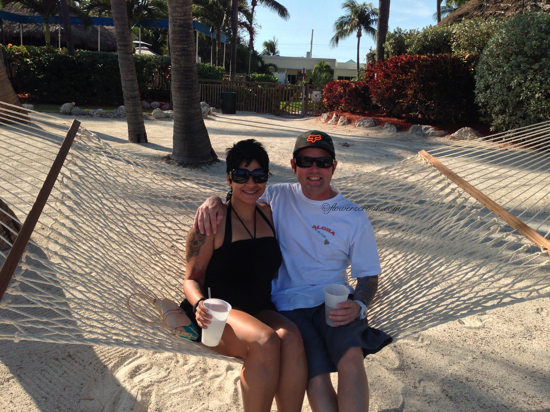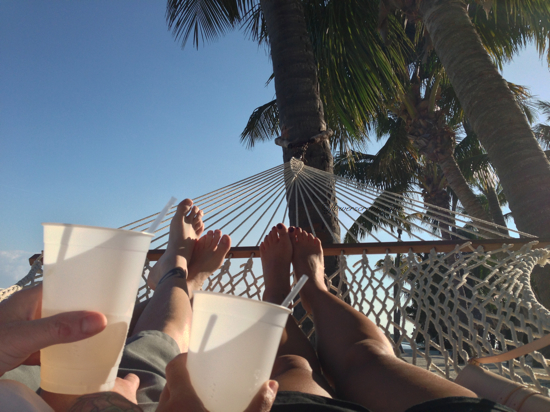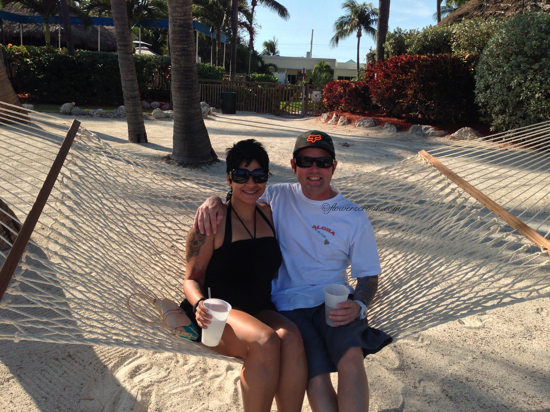 Then awesome happened! My friends from high school, Sandy and Brendon, came over to visit us. We had dinner, drinks, fantastic conversation, more drinks, more fantastic conversation and, well, more drinks. I am so blessed to call Sandy my friend! Her personality and sense of humor combined with her compassion makes her undeniably unique. Once again, here I was picking up right where a friendship had been put on pause. The sweetest part of it all was the four of us connecting on so many different levels - even though Todd had never met either of them. It was hard to say good-bye later that night because I knew spending time together like this was only going to make me miss them. A lot.

The next morning we woke up early and did a little exploring. We went to the beach, visited shops, bars, food stands and the famous Tiki Bar. We also ran into Captain Morgan. Finally, we stopped at Lorelei for lunch. Can you say conch fritters?! Delicious!

In the early evening we headed out to the wedding location - which was stunning. The wedding was absolutely beautiful, and we enjoyed the reception in the company of fine folks. What a joy to be surrounded by really good people.

Friends, romance, families, love, food, memory lane and the ocean...as far as I'm concerned, there is no better way to enjoy a 49 hour cross-country weekend trip.